Things to do In Boston
Boston is a vibrant and charismatic city which will enthral all visitors who include the city as part of their tour or holiday to the US. This guide will detail the top things to do while in Boston.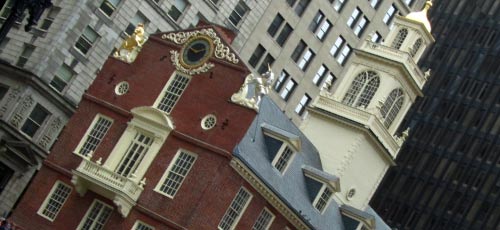 The historic side of Boston
Freedom Trail
The Freedom Trail is a worthwhile 3 mile walk that takes in the historic monuments of Boston. The walk is described below in three segments for those who wish to separate this out although it is advisable to do it in one go and revisit interesting neighbourhoods after.
Whilst tourists are free to join the walk at any point it is worthwhile stopping at the Visitor Centre located in Boston Common to pick up self walk guides or get more information about guided walks before starting. Guided tours can be booked but for most tourists the self guides provide enough information to give context to the sites along the way.
The Downtown walk takes in the State House, with its impressive dome, Old Granary Burial Ground, Old South Meeting House and Old state house (site of the Boston Massacre). Moving into the North end the trail takes in Paul Revere House and Old North Church. Crossing the Charles River into Charlestown the trail winds past the Frigate USS Constitution (watch out for the canon fire sound effects) and then passes through the historical neighbourhood to the Bunker Hill Monument.
Boston sports
Boston is fanatical about sport and most locals will be fanatical about some sport. For tourists who really want to get in the spirit it is worth watching a Baseball, Ice Hockey or Basketball game.
Fenway Park – Home to the Red Sox Baseball
A trip to Boston wouldn't be complete without a visit to the famed Fenway Park, home to the Boston Red Sox. Whether a baseball fan or not, this is an experience not to be missed.
Fenway Park the home of Baseball
Tours of the oldest ball park in American take place each day and the website contains further information. Tours are run by highly knowledgeable guides but be warned touring ball parks are an American pastime so tourists might include super fans.
Red Sox Matches
Baseball season runs from April to October and if planning a trip in this season it is definitely worth watching a game even if just to drink with the local Red Sox fanatics. Make sure to get the full experience by walking around whilst the game is on and exploring the background food, bars and get a Fenway Frank i.e. hotdog.
Prices range enormously and tickets can be purchased through the website below. If unable to get a ticket there are a selection of bars along Yawkey Way that air the games.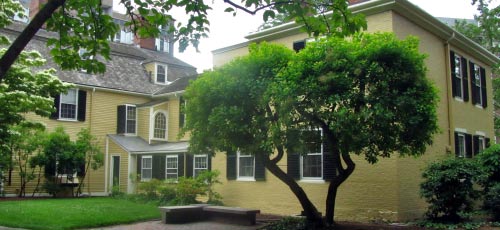 Historic Harvad unviversity